From Vine to Wine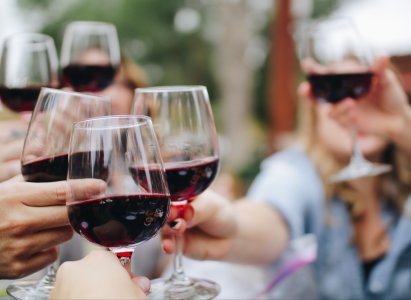 In the heart of Bairrada, the S. Lourenço Estate is an agricultural exploitation dedicated to the production of the characteristic grapes of the Bairrada DOC region.
It is the grape varieties of this famous region of Bairrada, which give origin to the highly appreciated wines and sparkling wines recognized with the name of the São Lourenço Estate.
During a visit to the vineyards of the São Lourenço Estate it will be possible to learn more about the main agents in the production of wine - the soil, the climate, the grapes, but also about all the processes that take place and interfere in the quality of the characteristic nectar of the Bairrada.
After visiting the vineyards of the Estate, you will have the opportunity to taste the wine and sparkling wine of the Estate, in a pleasant "Sunset" in the "telheiro" overlooking the garden of the "Solar da Quinta de São Lourenço".
Don't miss this visit, which will provide you with an Enotourism experience.
CONTACTS AND BOOKING
Book the experience directly:
Quinta de São Lourenço do Bairro - Anadia
www.quinta-de-s-lourenco.pt
T: (+351) 231 528 168 - (+351) 926 685 733
E: qsl@quinta-de-s-lourenco.pt
Schedule: Monday through Saturday at 11am, 3pm, 5pm
Program subject to reservation and availability